Much like our company, our products are homegrown. We take pride in the fact we bring our customers home improvement options sourced from the USA and are committed to doing so in the future.
WindowWorld.com

Sleep Number is redefining the future of sleep and shaping the future of health and wellness. Discover smart, effortless sleep with the new Sleep Number 360 smart bed. To experience a better quality of sleep, visit Sleep Number in booth 739.
sleepnumber.com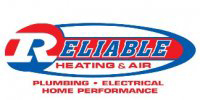 Since 1978, Reliable Heating & Air has been serving all of Metro Atlanta's communities offering heating, cooling, plumbing, and electrical services. While Reliable has grown significantly over recent years, the company remains grounded in in delivering exceptional customer service and a commitment to being the trusted, local, hometown provider of mechanical services (Air Conditioning, Plumbing (2011), and Electrical (2012). As Reliable earned their customer's trust it was not uncommon for them to request other home services. It was through that trust; Reliable organically grew additional home service divisions to meet those needs. "Our customers were asking for referrals because they trusted us," said Dan, "but, oftentimes, the work performed by those outside vendors didn't meet our standards. Many customers asked if we could become their 'one-stop' service provider, and we finally decided it was time." Reliable first launched, Home Performance (2012), followed by Duct Cleaning (2014), Home Automation (2015) and Home Restoration (2015).
Reliable is operated by the father-son team of Dan Jape and Daniel Jape. "We employ over 320 professionals as of now," shares Dan , "Committed to delivering exceptional customer service and being North Georgia's trusted, local services provider. Reliable is big enough to provide a wide range of services, skilled professionals and the highest quality products but small enough to offer the best first-class service experience and personally stand behind each and every job with 100% Customer Satisfaction Guarantee."
In 2014, Reliable extended their Customer Service team to be available 24/7/365 with overnight crews to service calls at all hours. "Water, plumbing, heating and air conditioning problems can't wait," says Dan. "Our customers do not have to leave a message with an answering service. We have someone answering the phones 24 hours a day, seven days a week, 365 days a year." When you need service on your heating, air conditioning, plumbing, electrical or home restoration, call us and we will be there quickly.
Call Reliable Heating & Air today at 770-594-9969, and you'll see why thousands of your neighbors have chosen us to be their contractor of choice.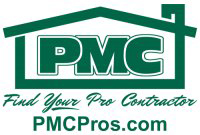 PMCPros is the newest gateway that allows you to connect with local contractors who are experienced, professional, and quality driven, in order to help you with your project needs from start to finish. To that end, every contractor on PMCPros.com has been screened to ensure they are licensed (where applicable) and insured. In addition, before a contractor can be listed on PMCPros.com, they are required to meet certain additional criteria as well as maintain a high level of professionalism.
On PMCPros.com you will find local contractor profiles with information about the contractor including service types, service areas, and contact information, while also allowing them to showcase their projects to you in a slideshow format, so you can see first-hand, the type of work they perform. This concept allows you to find the best local contractors and engage with them on YOUR terms!
To be listed on PMCPros.com, contractors must be:
Licensed
Experienced
Professional
Min 1 Year in Business
Liability Insured
Workman's Comp Insured
Be sure to check out PMCPros.com today and find YOUR next pro contractor!

PMC Building Materials has three locations:
PMC West: 2009 Dorsey Road – Marietta, GA 30066
PMC East: 175 Buford Drive (Hwy 20) - Lawrenceville, GA, 30046
PMC South -189 Lower Bay Street, Macon, GA 31206-1012

At Belgard, we set the standard for landscape design and innovation. We are committed to providing you and your family with years of outdoor beauty and protection. And we can't wait to see what you think of next.
www.belgard.com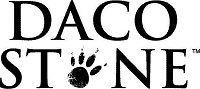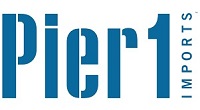 We are here to provide inspiration and resources for all of your home remodeling, landscaping and design needs. We strive to educate you on the latest in home renovation so that you can make the best decision for your most prized possession - your home. Through beautiful photography, before and after projects, advice from industry experts and informative editorial, we hope you will find our website and magazine helpful. Happy home improving!
AtlantaHomeImprovement.com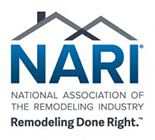 Atlanta's Trusted Resource for Remodeling Professionals.
NARIatlanta.org